For The Next Two Weeks, Google Is Buying Patents
For The Next Two Weeks, Google Is Buying Patents
Do you have a patent you want to sell? Want to sell it to one of the biggest companies in the world? You might have a partner in Google.
How to Participate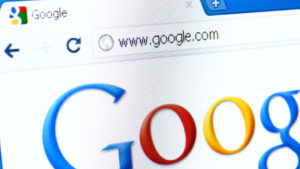 Through May 22, Google is buying patents through an experimental Patent Purchase Promotion. The transaction process is simple. Patent owners go to this site, fill out some forms, name their price, then wait to hear from Google, who will finalize the form assignment agreement and wire the asking price, if it is interested.
The Details
Here's how it works.
Google is only buying one patent at a time. If you have more than one patent you want to sell, you need to complete the form multiple times.
Google is only interested in US patents for now.
Google is not interested in your patent if you/your company share ownership in the patent.
Your patent cannot be subject to litigation, encumbrances, etc.
You must have the authority to sell the patent.
You must provide an asking price.
All terms in Google's Patent Purchase Agreement are nonnegotiable.
You will retain a license back to your patent. The license is "irrevocable, non­exclusive, non­transferable, non­assignable (including by operation of law or otherwise), non­sublicensable, worldwide, [and] fully paid­ up."
Google will let you know by June 26, 2015 if it tentatively accepts your offer and if it does, it will request more information from you.
Upon finalization of the agreement, Google will wire the asking price amount to you.
Why is Google Doing This?
In its announcement about the Patent Purchase Promotion, Google states that
We view this as an experiment. We are looking for ways to help improve the patent landscape, and we hope that by removing some of the friction that exists in the secondary market for patents, this program might yield better, more immediate results for patent owners versus partnering with non­practicing entities.
Google's employee Code of Conduct and unofficial Mission Statement is "Don't be evil." You have to read between the lines of the announcement and Google's mission statement, and its previous criticism of nonpracticing entities (NPEs, often called patent trolls) to figure out Google's possible motivation.
Google has long been in tension with patent trolls, and is regularly in the top 10 of companies most sued by NPEs. Gene Quinn at IPWatchdog argues that Google promotes the demise of the patent system. I'm fairly certain that Google is not actively promoting the demise of the patent system, but it is almost certainly trying to take on NPEs.
One of the problems with attacking NPEs is that they often buy patents from smaller inventors who don't have resources to sue, license, or transact business around their patents. Thus the NPEs play a critical role in the idea economy–creating a marketplace for ideas.
Google, in buying patents, is entering the NPE arena and hoping to also become a buyer of ideas. In so doing, Google itself is taking on the role of NPE because it states that it "can license [the purchased patents] to others, etc." It's hard to see how this plays out, but I suppose the optimistic among us would hope that Google's "Don't be evil" will prevail over any nefarious use of the purchased patents.
Should you try this?
If you have a patent that is generating no value for you, or that has an upcoming maintenance fee that you don't want to pay, you might want to give this try. Might be like getting money for nothing. You also might sign up to see if Google will give you more money than you think your patent is worth.
If you have questions, contact me.
If you want IdeaEsq delivered to your inbox, sign up for the daily or monthly newsletter.