Can I Get An International Patent? PCT Application Basics
Can I Get An International Patent? PCT Application Basics
An Article in Schott, PC's IP Law for Startups Series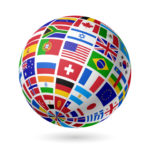 "Can I file for an international patent?" This is a common question. There's one simple answer and one extended one.
The simple answer is that there is no international patent. Patents can only be enforced in the countries where they are valid. There is one exception: a new patent called a European Unitary Patent that applies to many countries in Europe. With that limited exception, no granted patent can be enforced in more than one country.
The longer answer involves whether there is such a thing as an international patent application. And the answer to that question is yes. You can file an international patent application under the Patent Cooperation Treaty. This application is commonly called a PCT application. Within 30 months* of its filing, you may enter the PCT application into countries that are parties to the Patent Cooperation Treaty and undergo each country's examination process.
Here's a short summary of how the PCT application process works, including a timeline. Clicking on a box in the timeline will take you to a short description.

File a US or other national patent application. Many inventors start the patent process by filing in their local country. This establishes a date "0" on the timeline called the application's priority date. Once you file any local application, including a US provisional application, you have 12 months to file a PCT application with a claim to the priority date.File PCT application. A PCT application is generally written in the same format as a US nonprovisional application, so if you already filed your application in the US, it should require minimal attorney revision for filing in the PCT. Put another way, you should expect to pay a lot less in attorney fees when filing the PCT application if you filed a US nonprovisional application. The official fees due to governmental agencies, however, are much higher in the PCT. Filing a PCT application and prepaying all examination fees will cost about $3,500.00 for a large entity (larger companies) and $2,500.00 for a small entity (small companies).
You must file the application within a Receiving Office (usually in your own country) and identify a Search Authority (the examination group that will examine your application).International Search Report and Written Opinion. After filing the PCT application, you will receive an International Search Report (sometimes called the ISR) and Written Opinion. The ISR is a summary of the references that an examiner found when searching for references related to your application's claims and a summary of their relevance. The Written Opinion is a detailed report regarding the application, including an identification of any deficiencies.PCT Publication. 18 months from the priority date, the International Bureau responsible for your application publishes your application for public viewing.File a Demand for International Preliminary Examination. This step is optional. The deadline for filing a demand is 22 months from the priority date or 3 months from the issuance of the ISR and Written Opinion, whichever comes later. Often you will file a demand with a written response and amendments to your application in response to the ISR and Written Opinion.International Preliminary Examination. The International Preliminary Examination Report (IPRP) is the Search Authority's final conclusion on the patentability of your claims based on either your original application or amendments made by you during the process. The Search Authority will indicate whether the claims have novelty and inventive step (inventive step is similar to nonobviousness in the US). The Search Authority's conclusion does not mean that you will get a patent in any country, but it can be an indicator that you will receive positive or negative treatment as you enter your application into individual countries.Enter National Phase Applications. At this phase, you can enter your PCT application, largely as is or with amendments, into each individual country (or in Europe as a European Unitary Patent). You can even enter it in the US if you did not do so before. You will have to pay each countries' filing fees, as well as each countries' attorney fees to handle the filings, which can get quite costly. If you have questions, contact me.If you want IdeaEsq delivered to your inbox, sign up for the daily or monthly newsletter.
* For Luxembourg, Tanzania, Uganda, the deadline is 20 months. For a few other countries the deadline is more than 30 months.